BOOK YOUR PARTY & SAVE BIG!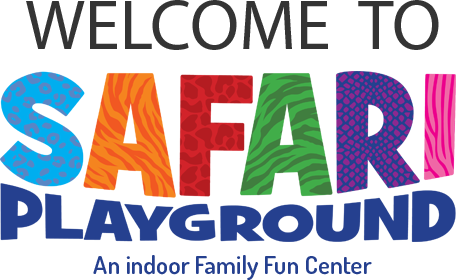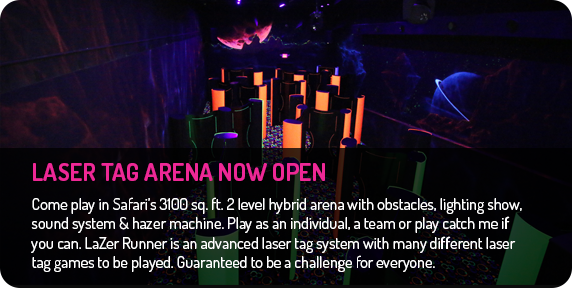 Book your next birthday party and daycare event with us for
memorable experience that your child(ren) will never forget!
Family Fun Center
Why Kids & Their Parent Choose Us
An indoor Family Fun Center with a restaurant guaranteed to change your mind about food at indoor play areas. Our Family Fun Center serves nothing but the best and highest quality from our pizza to our burgers (Angus Beef) to our wings to our famous cheese bread and to the freshest salad bar around. Don't forget about our Dippin' Dots for an after meal dessert or a summer dessert with the family.
A Family Fun Center where they can run around and have fun and just be themselves. Where their imagination can run wild in our Safari Themed Adventure! Where adults can come and relax, use the Internet (free wi-fi), enjoy a cup of coffee and have lunch, catch up on paper work or come and have a blast with your kids.
party packages
Best Place To Party!
whatour customersay
Testimonials About Safari Playground
Many thanks for making my daughter Ria's birthday so special. You and Your staff truly gave us lifetime of memories to cherish. All our guests enjoyed the ambiance, food and your courteous staff.
Once again ..,a big thank you !!!!
Ani & Rakesh
Great job hosting Bella's 3rd birthday party today. The food was great.
Just came here for the first time with our almost 4 year old, very impressed! It was SO clean (to include equipment and bathrooms)! The owner, Al, is friendly and approachable. The yogurt station is really cool and the food is great! Definitely will replace chuck e cheese to come here, it's 10,000 times cleaner!!!
stay tuned with our specials
SignUp for Newsletter
700 N. Pontiac Trail, Walled Lk, MI 48390